Free Sale
June 18th   10 a.m. - 7 p.m.   School Gym
We're having a "free sale" on June 18th from 10:00 a.m. until 7:00 p.m. What is a free sale? Well, think garage sale, but everything is free.
Because of so many people losing their jobs and other financial hardships due to the coronavirus, we are doing this to help our Green Bay community.
The items we are accepting include clothing, footwear, bedding, blankets, towels, dishes, silverware, utensils, and small kitchen appliances—all in good condition. We are not accepting furniture, electronics, books, tools, and/or other household goods.
If you wish to drop items off, the drop-off dates are:
Sunday, May 24th — 8:00 a.m. to 11:00 a.m.
Sunday, May 31st — 8:00 a.m. to 12:00 p.m.
Sunday, June 7th — 8:00 a.m. to 12:00 p.m.
Friday, June 12th — 8:00 a.m. to 2:00 p.m.
Cash Donations Welcome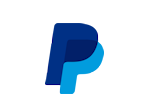 We are also accepting cash donations to pay for personal hygiene items (which do not qualify for use with food stamps) and undergarments. You may donate by:
Check: Mail to Green Bay SDA Church, 1414 Shawano Avenue, Green Bay, WI 54302; memo Spirit of Giving
Adventist Giving: Click on the Giving tap on on the top menu of this page.
PayPal: Click on this PayPay link or the logo above. A new browser tab will open to our donation page.